Housing Market Statistics
Average UK House Prices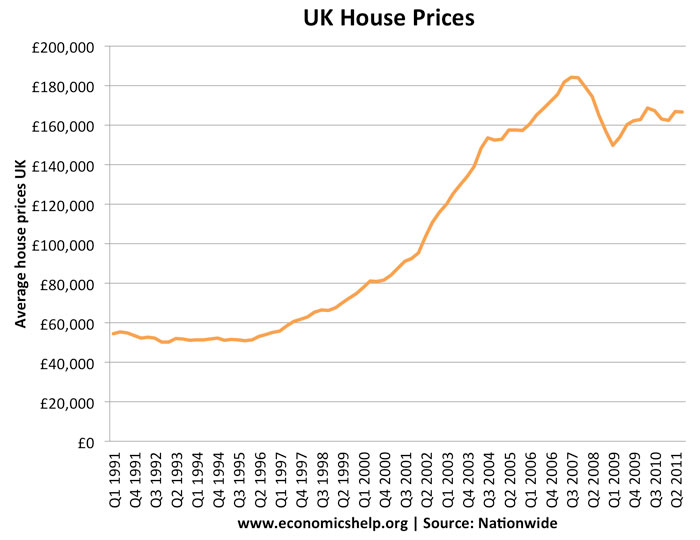 Despite a set back in 2008, UK house prices have remained stubbornly high.
House Prices Since 1960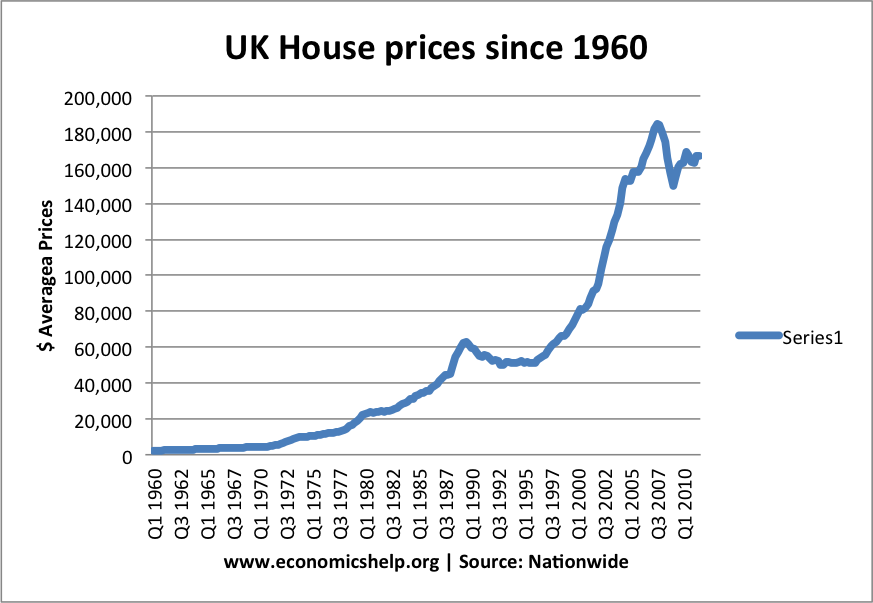 Real and Nominal House Prices
Real house prices take into account the effect of inflation.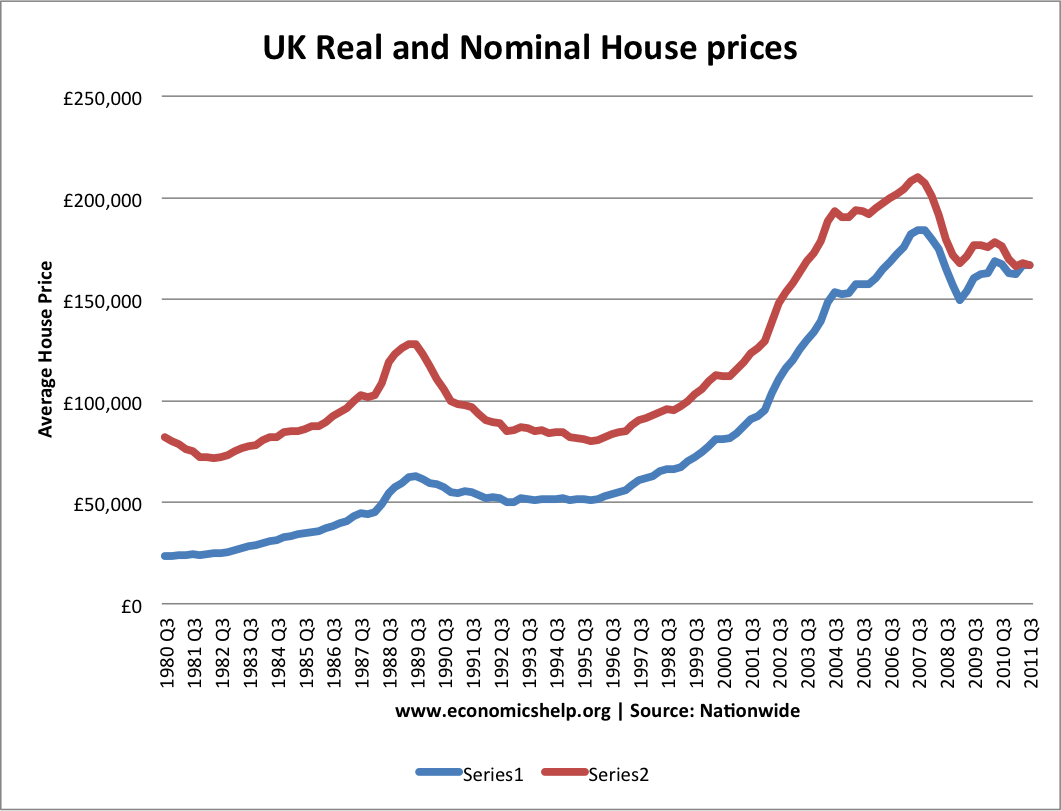 real house prices - series 2 (Red)
Nominal house prices - series 1 (blue)
Annual Percentage Change in House Prices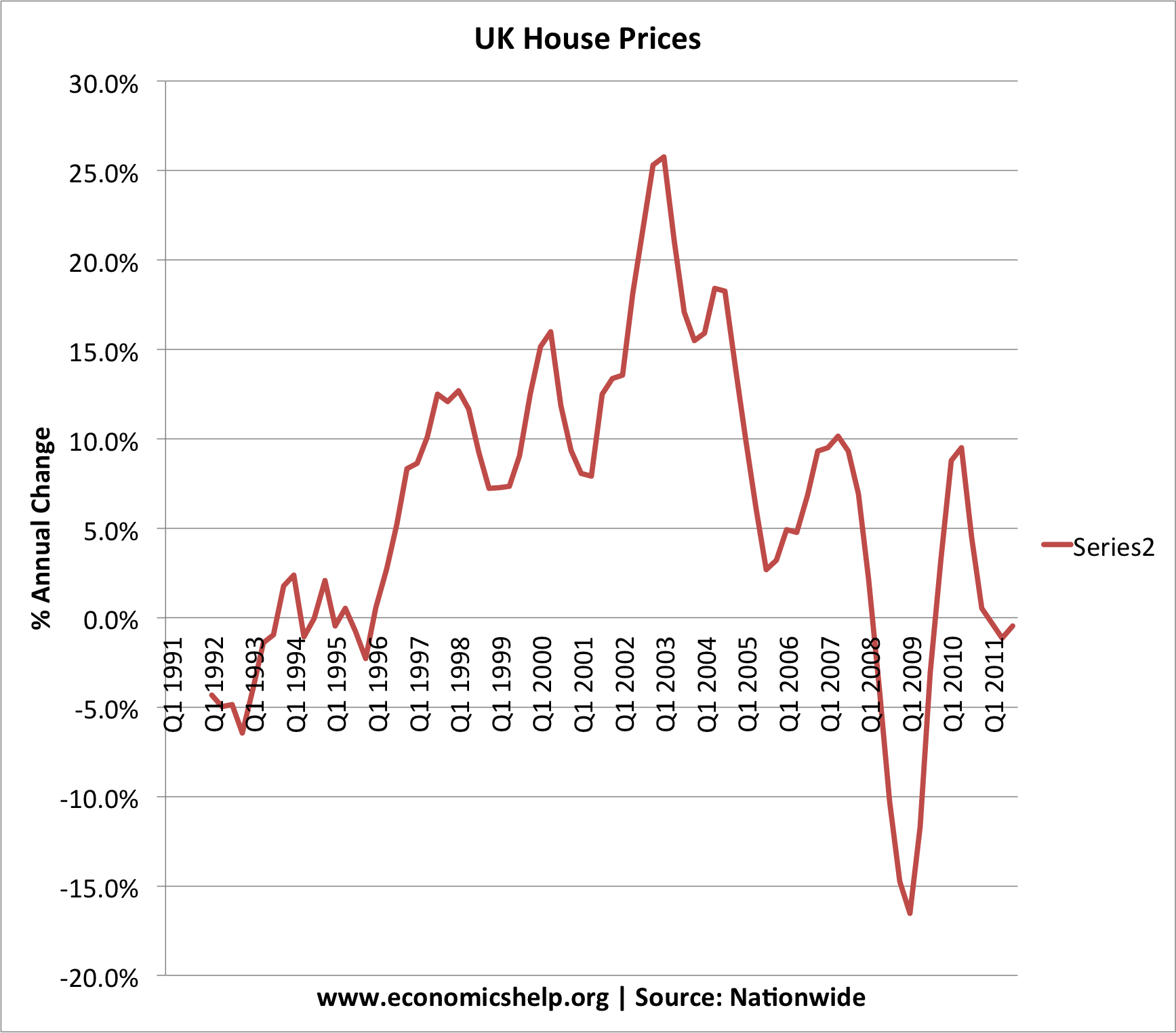 Equity Withdrawal
Equity Withdrawal - Equity withdrawal tends to rise during boom years and then falls as house prices start to decline. The house price falls of 2008, 2009 left many with negative equity.
Housing Affordability
Despite the fall in house prices during the credit crunch, UK house prices remain expensive compared to long-term house price trends. It is still very difficult for first time buyers to get on the property ladder.
House Price to Earnings Ratios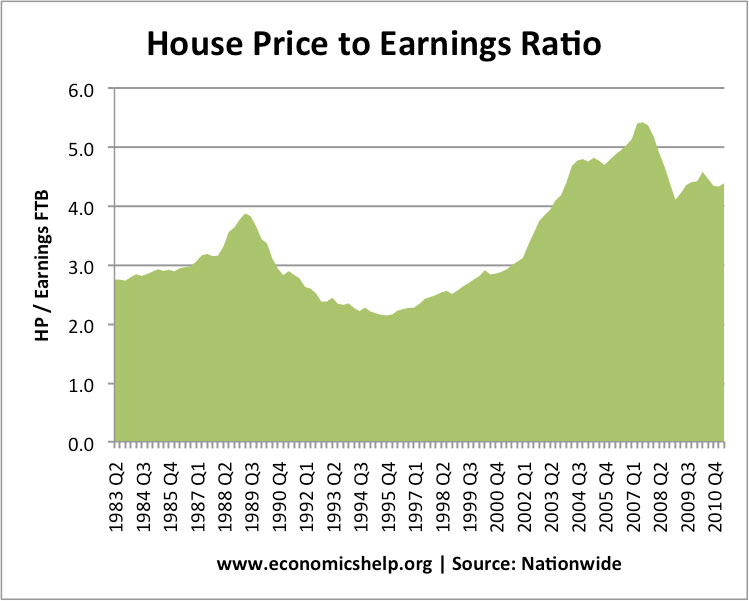 First Time Buyers House Price to Earnings Ratios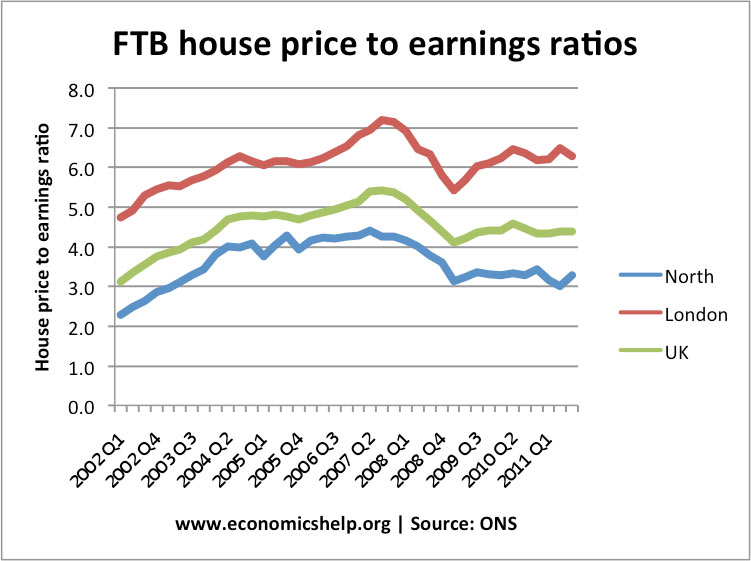 Overpriced Houses
The housing Bubble was a global phenomenon. Overvalued housing markets
Housing Market and Economy
It is no coincidence that the fall in house prices led to a fall in economic growth.
Falling house prices depresses confidence and creates negative equity. It leads to equity withdrawal drying up and consumer spending falling.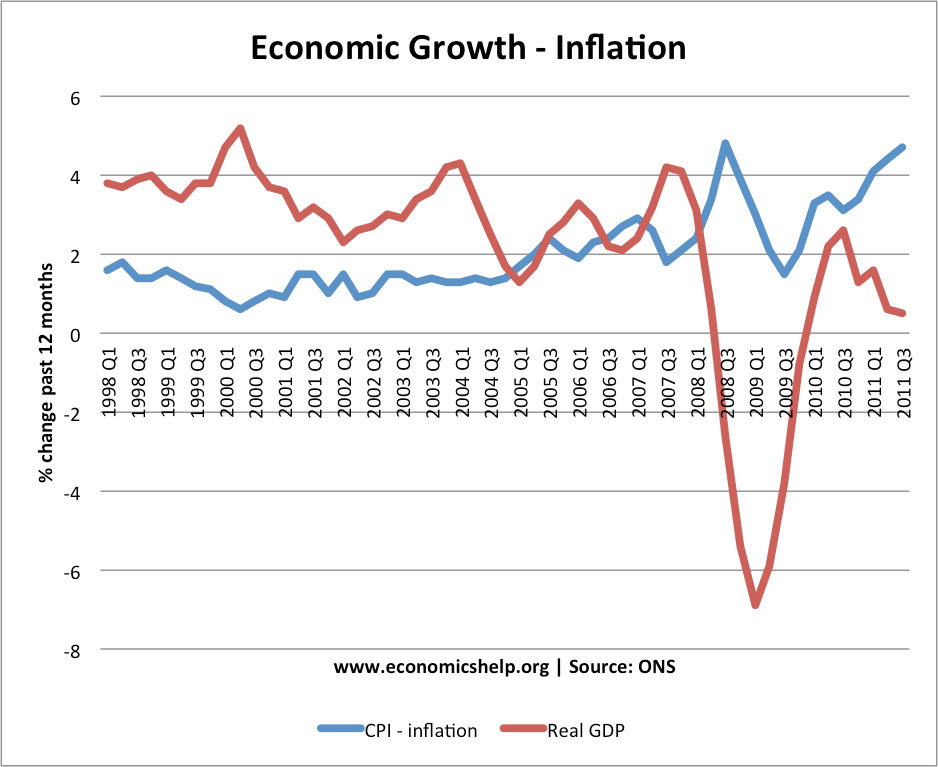 source: ONS
Interest Rates
After periods of very high interest rates in the 1970s, 80s and early 1990s, the UK has benefitted from a long period of relatively low interest rates.
Since March 2009, interest rates have been at record lows of 0.5% - An unprecedented response to the global downturn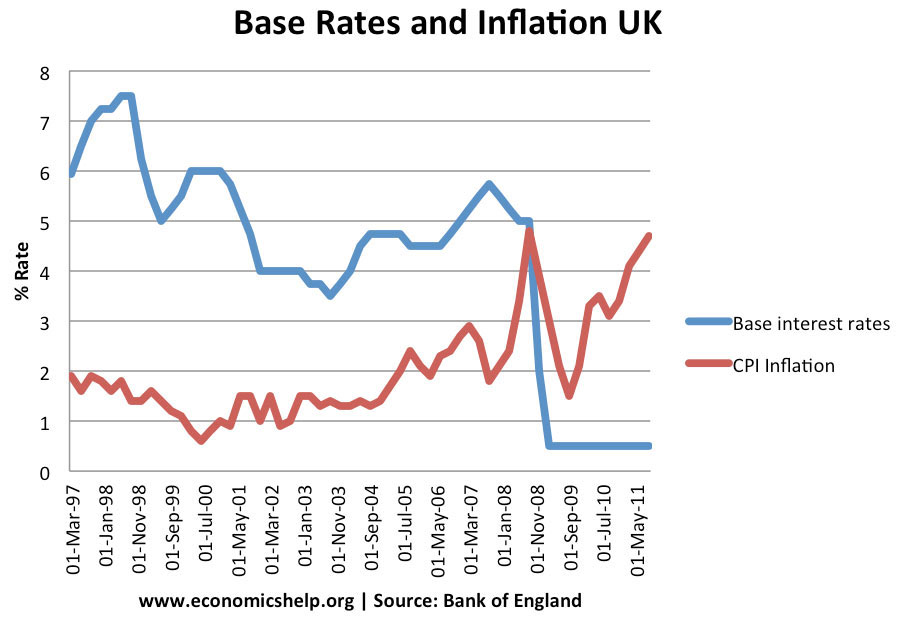 This was a reflection that even cheaper interest rates don't solve the shortage of finance experienced in the credit crunch. see: Credit Crunch Explained.
Base Rates v Bank Rates
However, commercial banks, don't always pass on base rate cuts to consumers, but leave their SVR (Standard Variable Rate) above the base rate.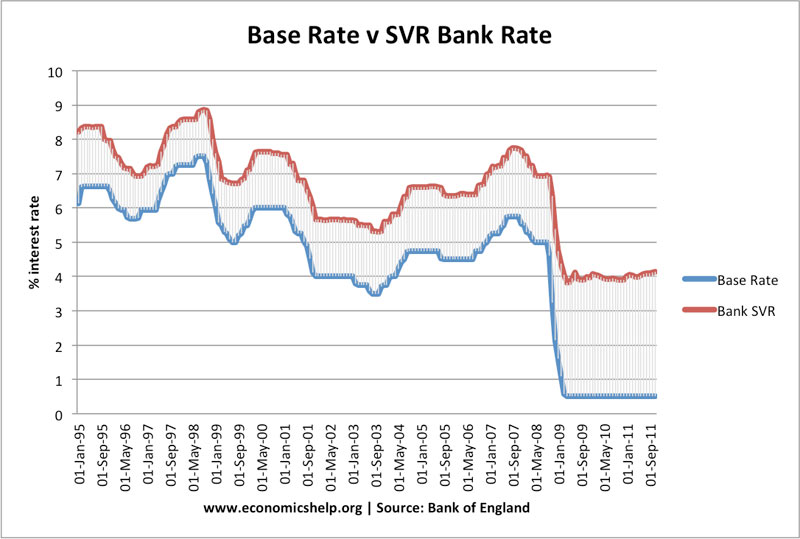 This means the cost of mortgages to consumers remains relatively high.
Supply of Houses in UK
The number of new homes built in UK has always been less than government's target of 250,000 a year.
Owning vs Renting
Unsurprisingly, the difficulty of getting mortgage finance for first time buyers has seen a reversal in the trend towards home-ownership. Now nearly 50% of under 30s privately rent, and only 30% own with a mortgage.

North South Divide in UK House Prices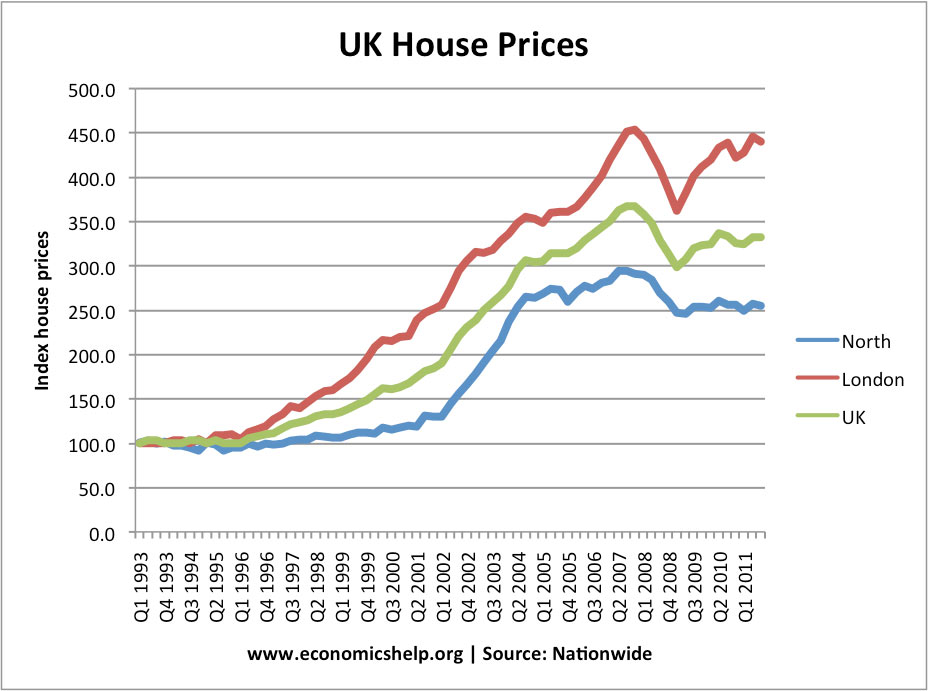 House prices in London have continued to rise faster than national average. See north v south house prices for reasons why.