Average house Price by Region in UK
| | |
| --- | --- |
| Region | Average House Prices |
| North | £116,610 |
| Yorkshire & Humberside | £137,349 |
| North West | £136,824 |
| East Midlands | £140,761 |
| West Midlands | £147,566 |
| East Anglia | £167,014 |
| Outer S.East | £298,854 |
| Outer Metropolitan London | £249,630 |
| Metropolitan London | £295,024 |
| South West | £188,063 |
| Wales | £138,849 |
| N.Ireland | £118,723 |
| Scotland | £137,846 |
| UK | £166,597 |
| | |
House Price to Earnings Ratios in Different parts of the UK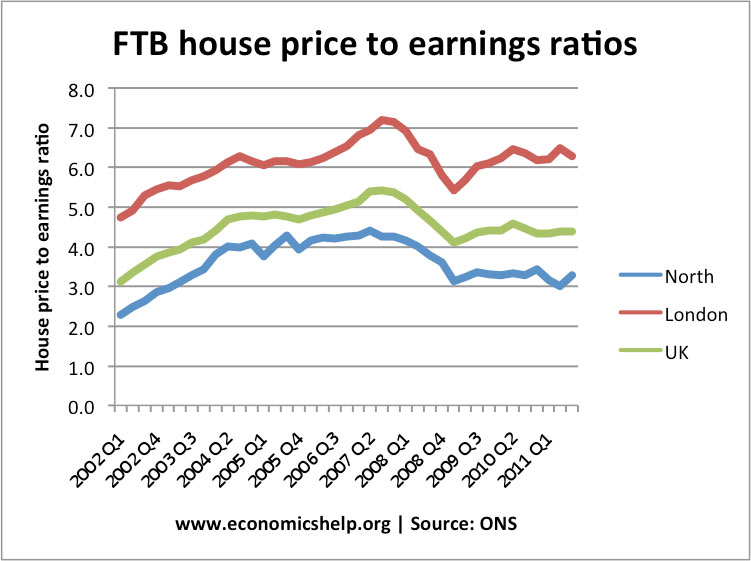 The table shows how the UK still experiences regional variations in House Prices
Growth in UK House Prices in different regions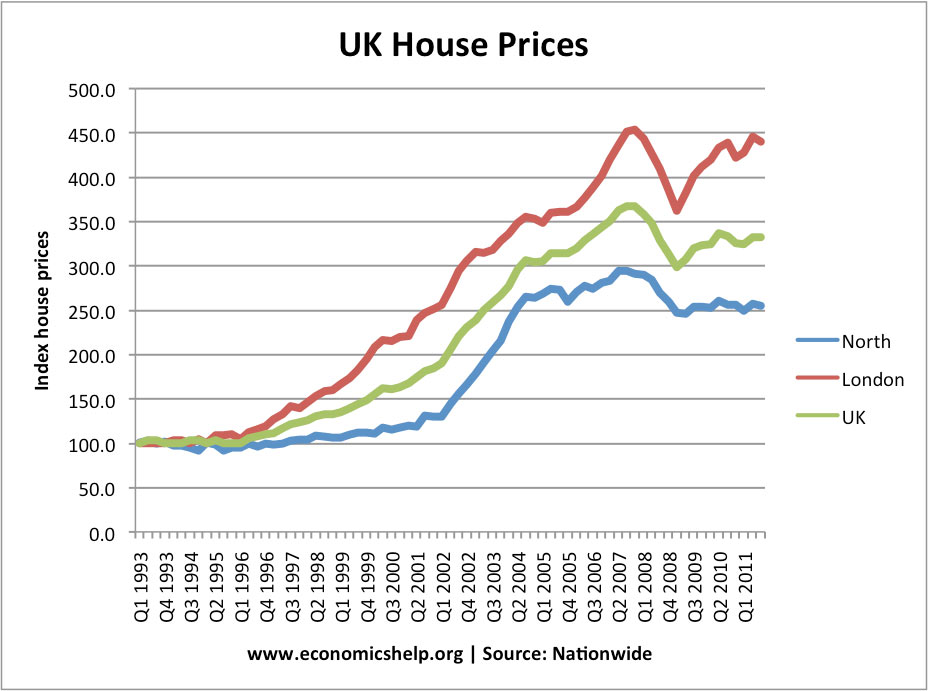 Since, 1993, the fastest growing house prices have been in Northern Ireland.
Reasons for Regional variations in House Prices
Shortage of land in South east and London
Relatively higher demand for employment in South East.
Better paid jobs tend to be located in London and South East.
London is an attractive place for foreign buyers.
Source: Nationwide house Price data